Luxury vinyl plank (LVP) flooring has become a popular choice among homeowners due to its affordability, durability, and ease of maintenance. However, like any flooring option, it has its own set of advantages and disadvantages that should be considered before making a purchase decision. In this article, we will discuss the pros and cons of luxury vinyl plank flooring based on various sources found online.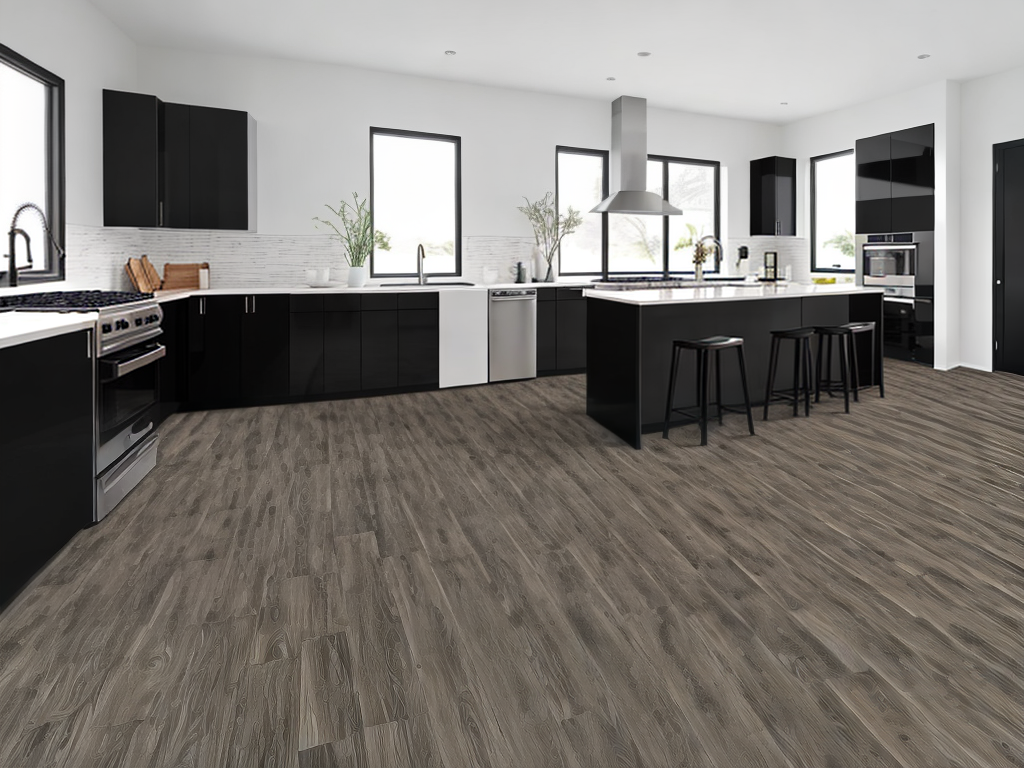 Pros of Luxury Vinyl Plank Flooring
Affordability: One of the most significant advantages of LVP is its affordability, which is typically five to ten times less expensive than hardwood flooring [6].
Easy Installation: LVP is easy to install and can be done by most homeowners. Some LVP options have a self-adhesive backing that eliminates the need for additional adhesives or underlayment [3].
Durability: LVP is highly durable, with a hard-wearing top layer that makes it resistant to scratches, wear, and tear. It is also waterproof, making it suitable for damp areas like bathrooms, kitchens, and basements [5].
Comfort: LVP is more comfortable underfoot than other hard floorings options, like tile or hardwood, due to its slightly more "give" underfoot [3].
Versatility: LVP can be installed on top of almost any surface, including concrete, plywood, and tile. It can even be installed on top of radiant heat [2].
Low Maintenance: LVP is easy to clean and maintain, requiring only a damp mop and a mild cleaner. It does not need to be waxed or polished.
Cons of Luxury Vinyl Plank Flooring
Installation: Installing LVP may require additional preparation if the subfloor is not flat, smooth, or level. Glueing the flooring to the subfloor can also take some time and leave some odour while the glue dries [9].
Sensitive Nature: Some types of LVP can be sensitive and may require special care during installation and use. For example, some LVP options may not be suitable for high-traffic areas or homes with pets, as they can scratch easily [8].
Replacement: While LVP is durable, replacing a single plank can be difficult, especially if the plank is in the middle of the floor. In some cases, the entire floor may need to be replaced to fix the damaged plank.
Odour: Some types of LVP require glue for installation, which can leave a lingering odour in the home until the glue has fully dried.
Limited Design Options: While LVP is available in a range of colours and patterns, the design options are still more limited compared to other flooring options like hardwood or tile.
Environmental Concerns: LVP is made from PVC, which is not a biodegradable material. It also requires energy-intensive manufacturing processes, which can contribute to environmental pollution.
Conclusion
In conclusion, luxury vinyl plank flooring is a popular and affordable flooring option that comes with its own set of pros and cons. The advantages of LVP include affordability, easy installation, durability, comfort, versatility, and low maintenance. However, it also has some drawbacks, including sensitivity, limited design options, environmental concerns, and potential odour during installation.
When considering LVP for your home, it's essential to weigh these factors carefully and consider your individual needs and preferences. Ultimately, the right flooring choice depends on your lifestyle, budget, and style preferences.